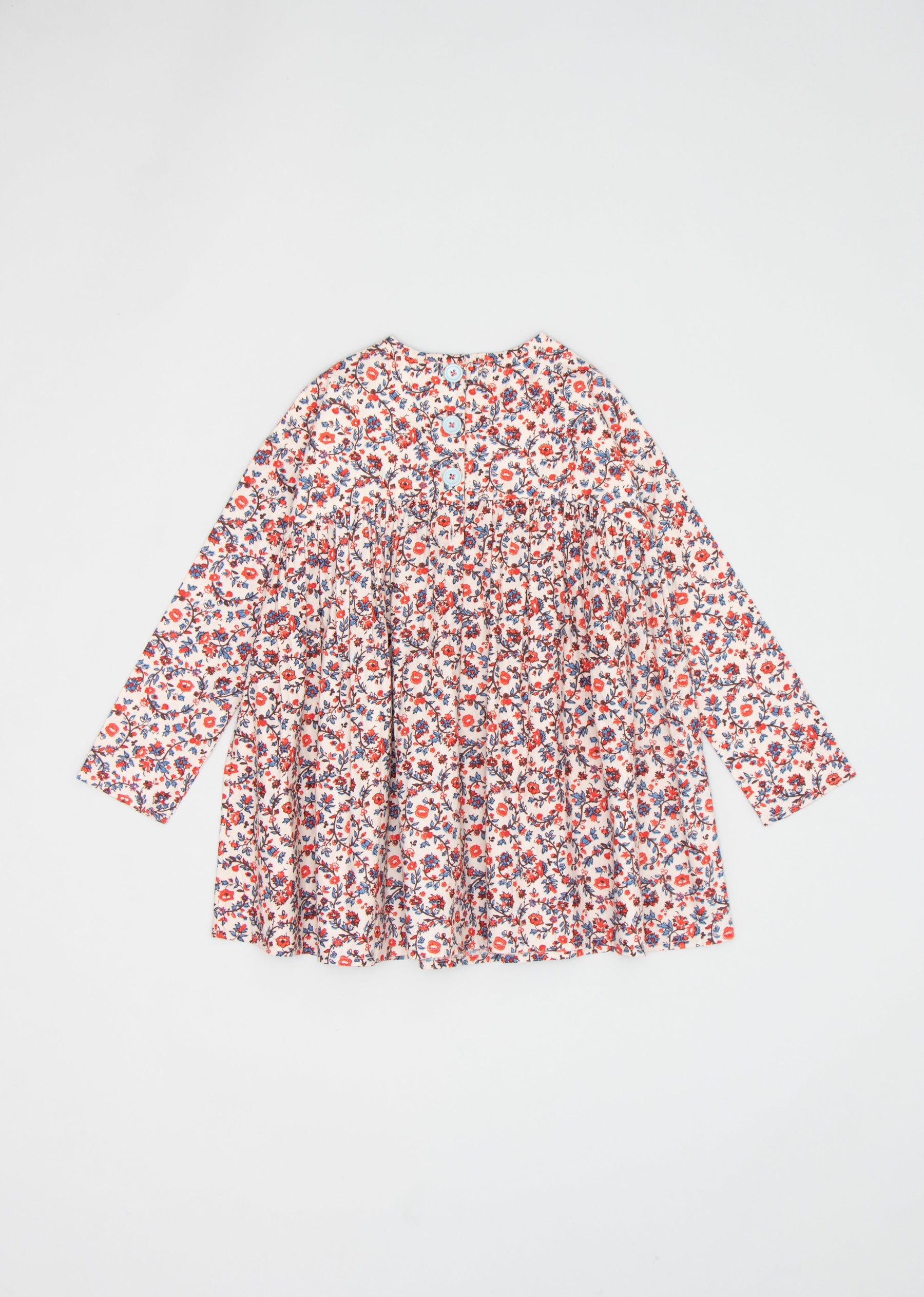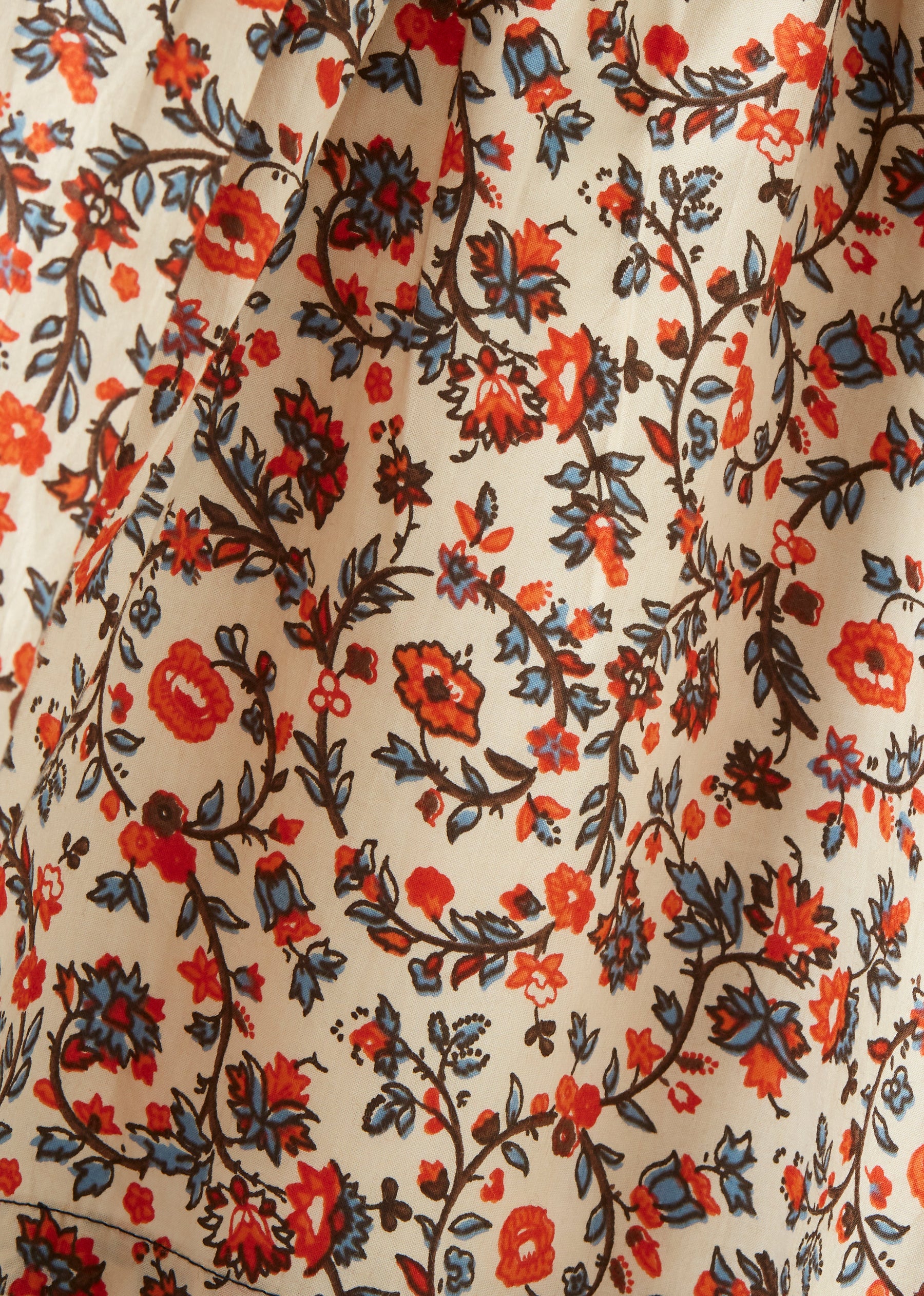 MISSOURI GIRL DRESS - CREAM FLORAL
フローラプリントは、社内でデザインされたパターンであるクリームフローラルプリントのミズーリガールドレスで焦点を当てました。

湾曲した帝国の腰に集まると、フルスカートのシルエットが作成されます。 背面と2つのフロントパッチポケットでのボタンダウンファーシングは、フローラルプリントの優雅さを補完しながら、実用的でありながら遊び心のあるディテールを追加します。 ゴージャスでヴィンテージの雰囲気の冬の機会服。

綿100。

職人技とテキスタイルを印刷するための伝統的な方法を祝うクリームフローラルは、綿のカンブリックな生地にブロック印刷されており、その結果、ユニークでプレミアムな仕上げができます。
Flora prints burst into focus with our Missouri Girl Dress in the Cream Floral print, an in-house designed pattern.
Gathering at the curved empire waist creates a full skirt silhouette. The button-down fastening at the back and two front patch pockets add practical yet playful details, whilst complimenting the elegance of the floral print. Winter occasionwear with a gorgeous, vintage feel.  
100% Cotton.
Celebrating craftsmanship and traditional methods for printing textiles, the cream floral has been block printed onto the cotton cambric fabric, resulting in a unique and premium finish.