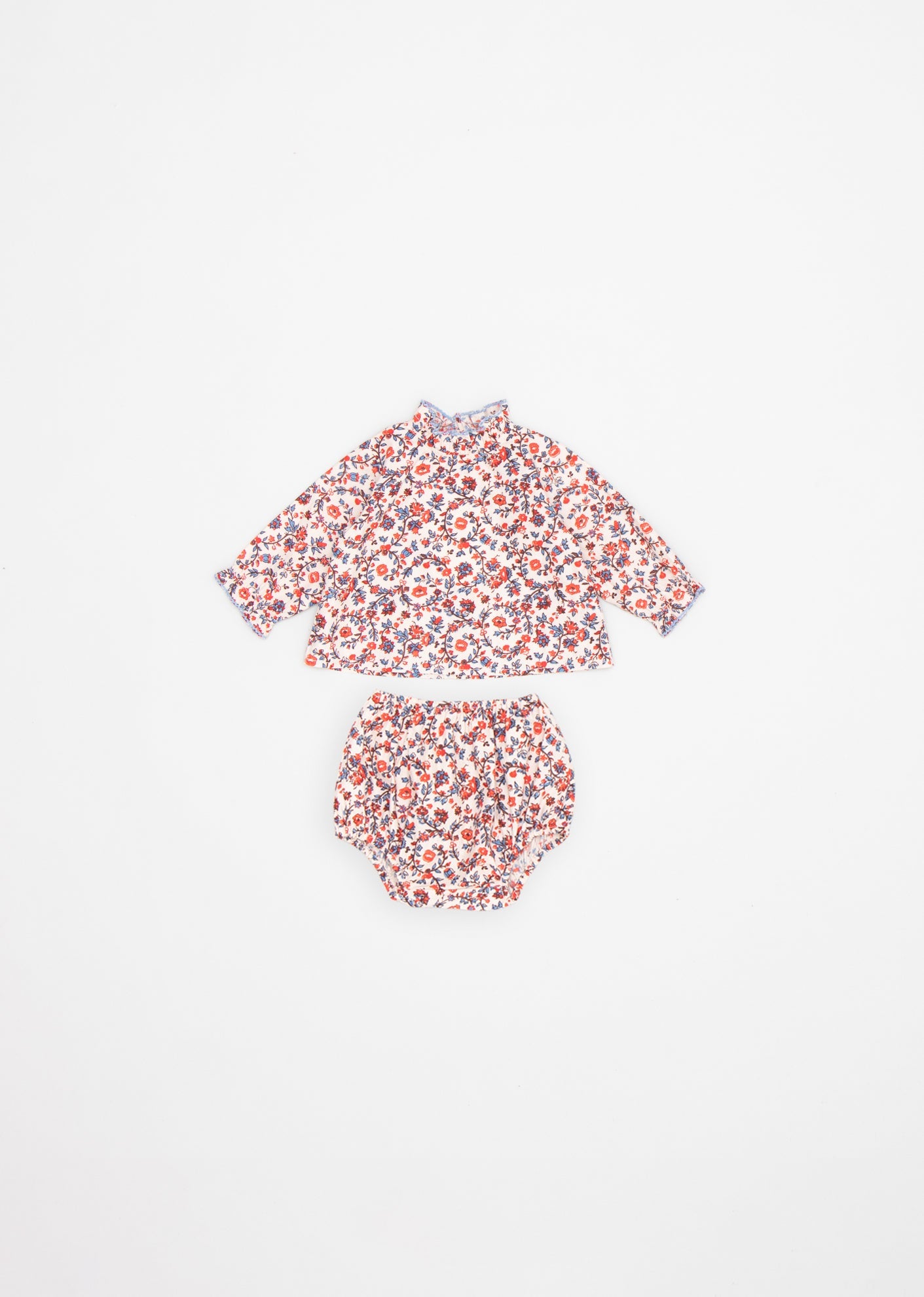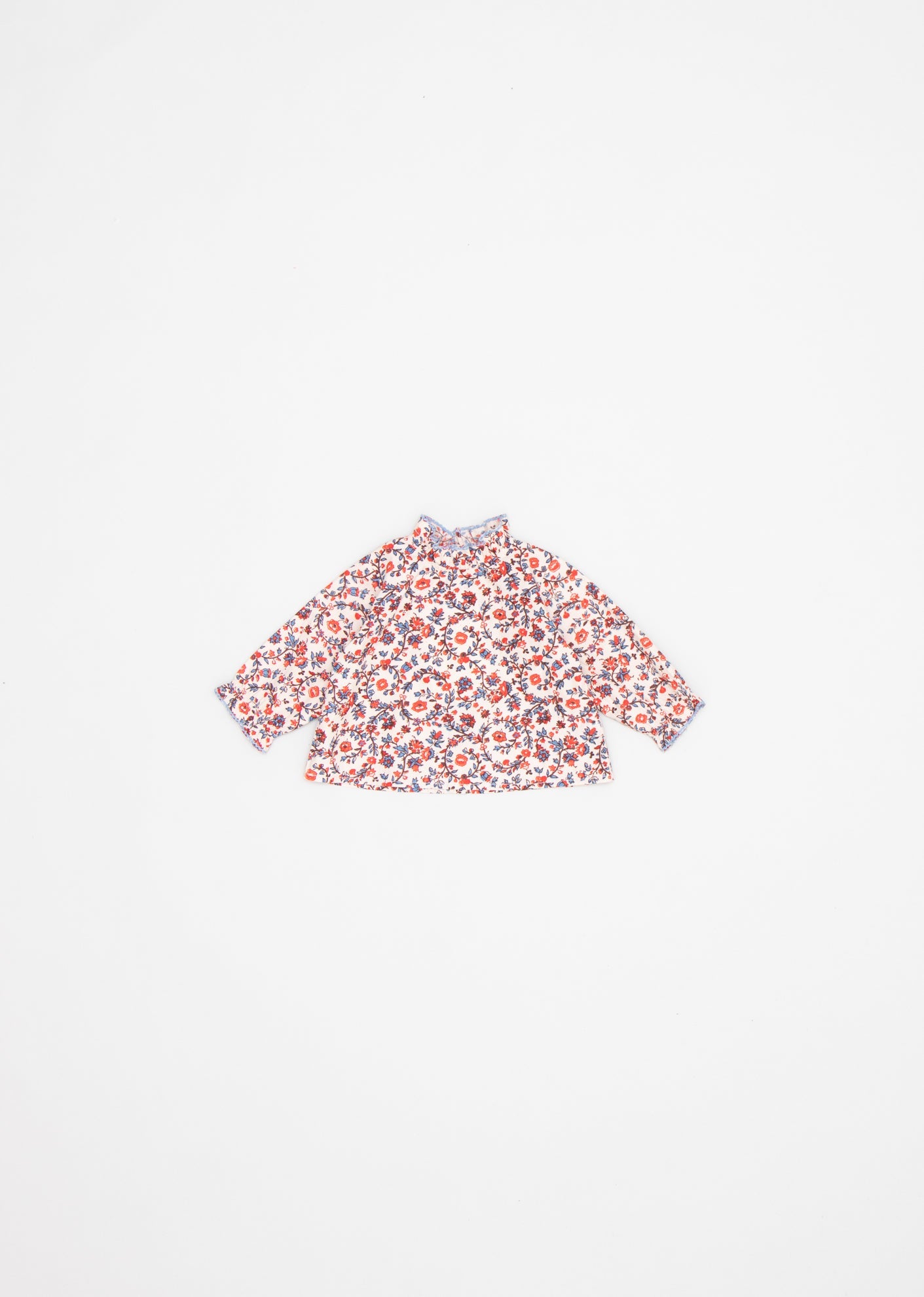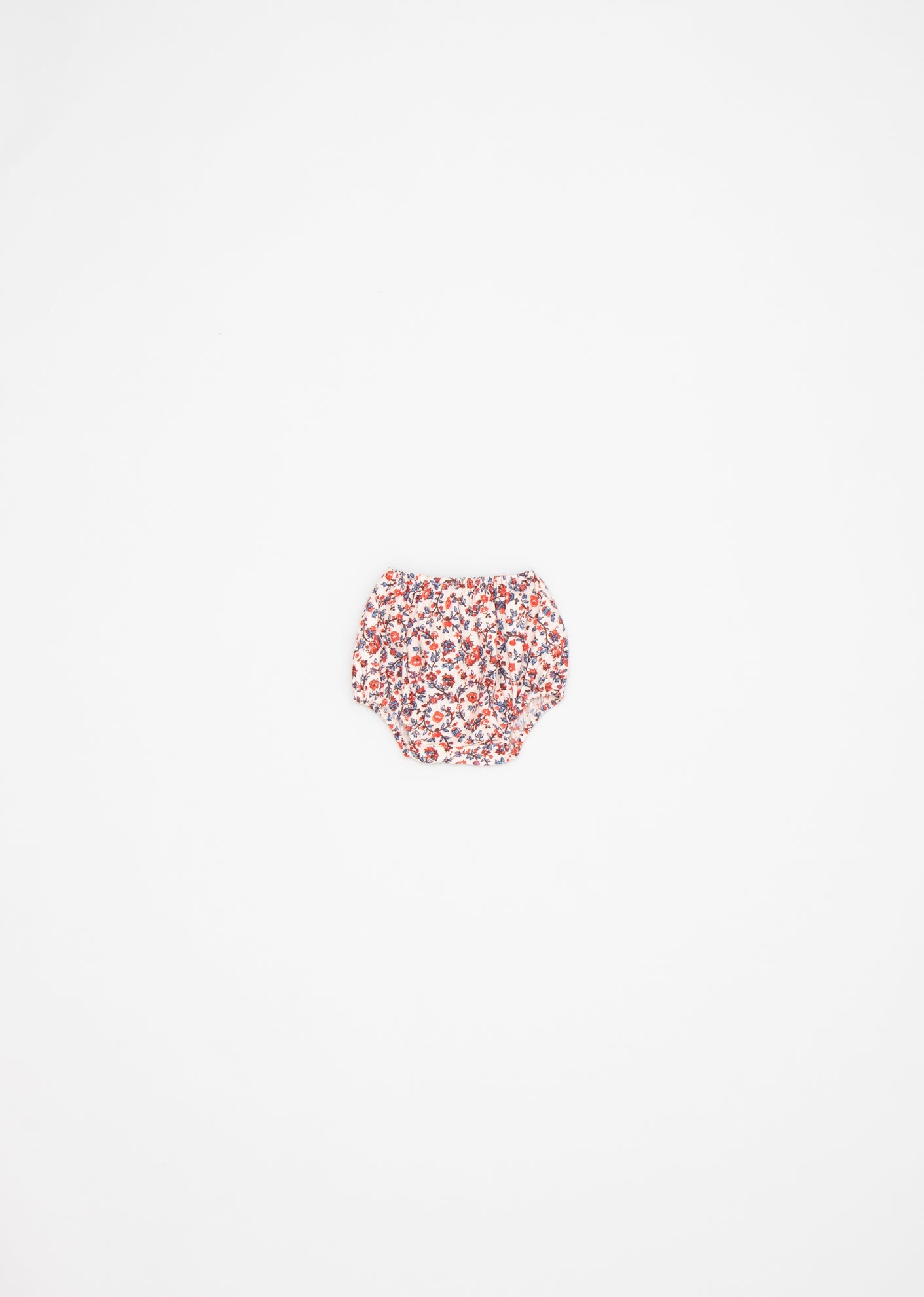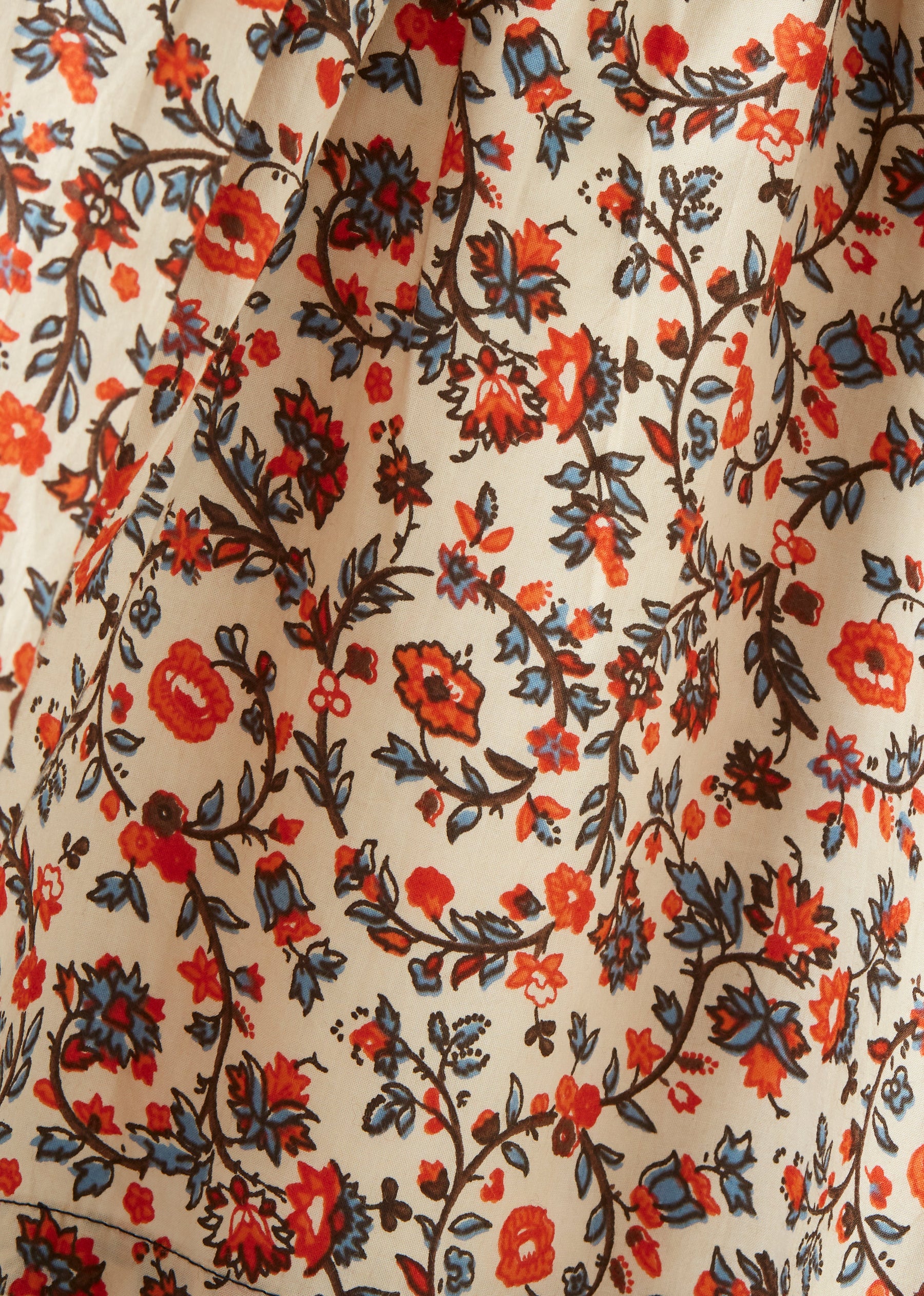 SANA BABY SET - CREAM FLORAL
フローラ プリントは、社内でデザインされたプリントであるクリーム フローラルのサナ ベビー セットで一気に注目を集めます。

ブラウスは、後ろのボタン留めで着やすく、高めのフリルネックラインと袖口の追加ディテールが絶妙なヴィンテージのシルエットを再現しています。 ブルマーのウエストラインと脚の開口部の周りは伸縮性があります。 赤と青の色合いの美しいクリームベースの花柄がアクセントになったこのセットは、特別な機会や出産祝いに最適です。

綿100。

職人技とテキスタイルの伝統的なプリント方法を讃え、クリームの花柄がコットン キャンブリック生地にブロック プリントされ、ユニークで高級な仕上がりになっています。
Flora prints burst into focus with our Sana Baby Set in Cream Floral, an in-house designed print. 
For the blouse, the button fastening at the back makes for easy wearing and the high ruffle neckline and additional detailings at the cuff of the sleeves are a nod to exquisite vintage silhouettes. The bloomers are elasticated at the waistline and around the leg openings. Accented by the glorious cream-based floral print with red and blue undertones, this is the perfect set for special occasions and baby gifting. 

100% Cotton.
Celebrating craftmanship and traditional methods for printing textiles, the cream floral has been block printed on the cotton cambric fabric, resulting in a unique and premium finish.