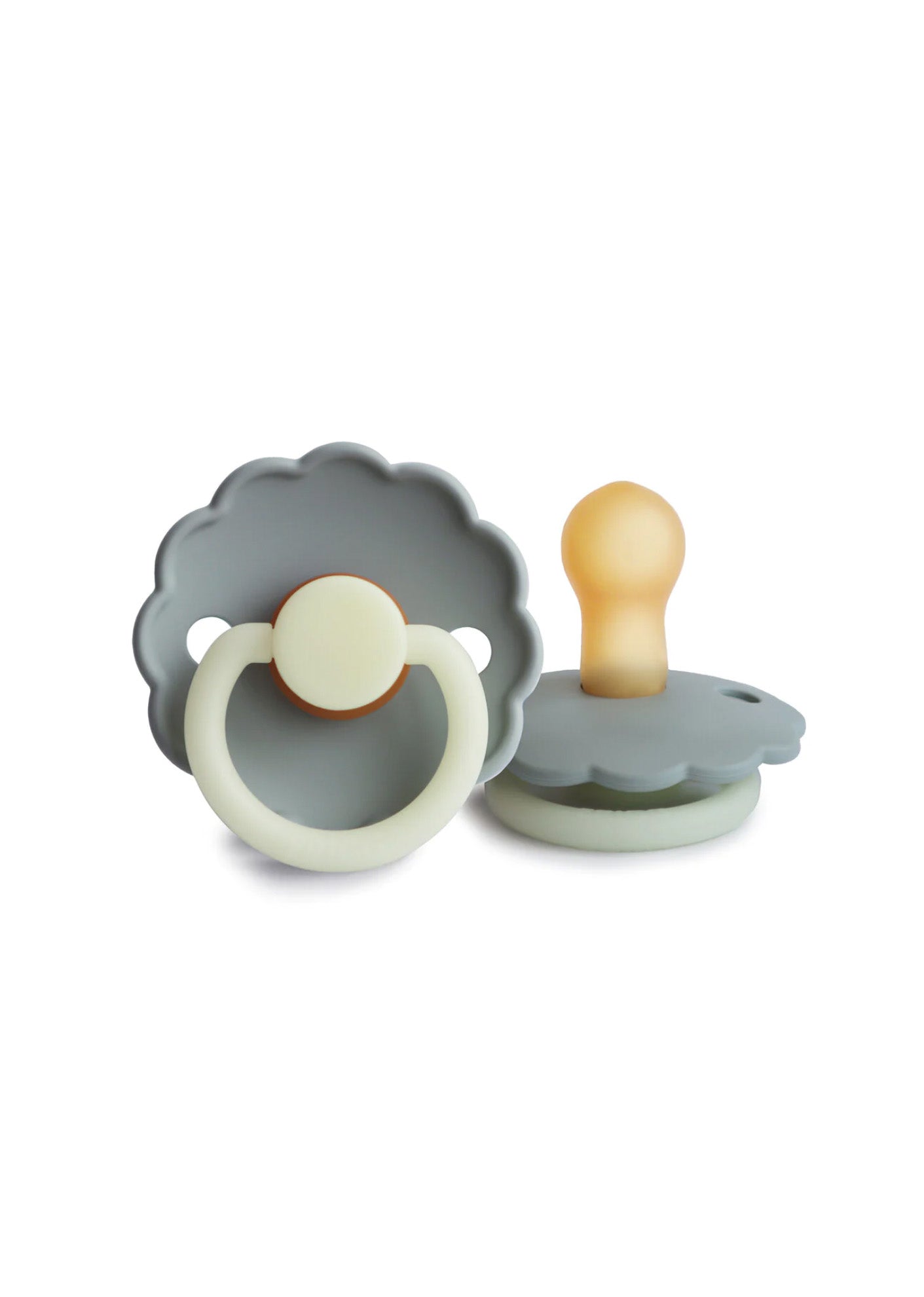 FRIGG DAISY LATEX PACIFIER - GREY
All FRIGG dummies have been thoughtfully designed to teach self-comforting, as well as with safety features such as air holes and a security handle. Plus the shield is curved slightly so as to keep off of baby's skin and not cause irritation.
This is BPA free and the teat is made from natural rubber that is soft and flexible, free from PVC and phthalates.
Shield: 100% BPA-free
Teat: Natural Rubber
Before use
Sterilise your dummy with boiling water and leave to cool down. Ensure hot water is squeezed out of the teat before you give it to your baby
Never use washing up liquid to clean your child's dummy
Never use your dummy to administer medication
Store in a dry, closed container
Frequently check the dummy for damage. Never use a damaged dummy.
It's recommended that dummies should be replaced every 6-8 weeks for hygiene reasons.